Top 10 Best Security Companies in Singapore
Security companies are in high demand these days as more and more people are becoming increasingly concerned about their safety and the safety of their belongings. There are a variety of different security companies available, so it is important to do your research before picking one. Some of the key factors to consider when choosing a security company include its reputation, the types of services it offers, how affordable its services are, and the number of personnel it has on staff. The security industry is booming in Singapore, and there are plenty of companies to choose from when it comes to protecting your property. Here are the top 10 best security companies in Singapore.
---
1. Strive Security
About:
Strive Security Pte Ltd is a security agency located in Singapore, providing security services which include security management, VIP protection, and provision of security personnel to their esteemed clients.
Strive Security is strongly committed to establishing itself as a reliable provider of security and protection services to their clients. They aim to identify and satisfy their clients' needs, and to supply a cost-effective professional security service.
Strive Security strives to lift the level of professionalism within the organization and the security industry by carefully recruiting and retaining qualified and responsible officers who are able to adapt and be equipped with new skills so as to keep up to date with the rapid changes in security services and the security landscape.
In order to have a stable and committed workforce, Strive Security works towards ensuring that each individual is enabled to reach his or her full potential through skills training, personal development, and internal promotion policies.
Strive Security places great importance on customer service and works towards achieving this through centralized administration services and decentralized operations. This allows for their operational staff to work as productively as possible in providing security services to their clients.
Services:
Security Management Consultancy
Provision of Qualified & Trained Security Personnel
Personal Bodyguard/VIP Security Support
Customized Security Assignments
Security Services for Commercial Venues
24/7 On-Site Security Services
Location: 8 Ubi Road 2 #04-07 Zervex, Singapore 408538
Contact: +65 6291 7069
Email: info@strivesecurity.com.sg
Website: https://strivesecurity.com.sg/
---
2. Eagle I Security Services Pte Ltd
About:
Incorporated in 2008, Eagle i Security Services aim to deliver their client with heavily trained and skilled security guards for their security needs. Integrating technology into their core processes, they strive to achieve a high level of efficiency as well as customer satisfaction.
Their main focus is on quality over quantity. Their Business and Operations teams work hand in hand to provide customers with quality security solutions.
Services: Security guard service
Location: 53 Paya Ubi Industrial Park #05-06 Singapore, Singapore 408934
Contact: +65 6256 7477
Email: eagleimgkt@gmail.com
Website: https://www.facebook.com/eagleiss/
---
---
3. Premier Security Co-operative Ltd
About:
With its establishment in March 1984, Premier Security Co-Operative Ltd heralded a revival of the security industry in Singapore.
The joint effort of Singapore Police Co-operative Society Ltd and Singapore Government Staff Credit Co-op Society Ltd to inaugurate Premier Security Co-Operative Ltd more than 30 years ago has resulted in a pioneer establishment, that is both reliable and consistent with the quality of its service.
Premier Security Co-Operative Ltd has set itself apart by its ability to combine the valuable experience and knowledge of retired Police and other uniformed officers with its stellar security protocol, across various industries, to the satisfaction of its clients. The result is a tightly-knit, highly effective trained personnel with an unmatched wealth of skill and experience which relentlessly serves its clients' needs.
A safe and secure environment for homes and businesses is rest-assured with Premier Security Co-Operative Ltd.
Services:
Security Guard Services
Security Audits
Good Escort Services & Patrol Car Services
Professional Advisory & Consultation Services
Cash in Transit Services
Security Training Courses
Location: No 33 Sam Leong Road, Premier Security Building, Singapore 207923
Contact: +65 62919866
Email: feedback@premiersecurity.org.sg
Website: https://premiersecurity.org.sg/
4. Triple S Protection Pte Ltd
About:
Established in 2003, Triple 'S' Protection has rapidly grown over the years to be recognized as one of Singapore's leading and best security companies. Triple 'S' Protection has and continues to provide robust and professional security services, with a focus on achieving innovative solutions to security gaps, tailor-made to meet clients' needs. With these standards as its driving force combined with years of dedicated client-driven service under its belt, Triple 'S' Protection has attained the trust and confidence of its clients.
With our over 500 employees, they provide security services to diverse sectors armed with the expertise of their well-trained team and the collective knowledge gained over a decade of experience. Their unhesitant approach towards integrating the latest technology trends to traditional security models, keeps them at the pinnacle of the industry.
Standing united, with the expertise of Triple 'S' Protection, and our clients' valuable partnership, they ensure a Safe, Sound, and Secure environment that attests to their vision.
Services:
Security Consultancy
Security Drone
ATM Protection and Servicing
Commercial and Non-commercial Guarding
CCTV Surveillance
Personal Bodyguard and Private Security
Event and Ad-hoc Security
Concierge Services
Location: 100 Jalan Sultan, Sultan Plaza #08-11 Singapore 199001
Contact: T +65 6293 7772 | F +65 6296 9684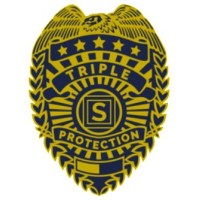 ---
5. PICO Guards Pte Ltd
About:
Established in 1995 with over 26 years of experience, PICO Guards is a leading Security Agency in Singapore. With a nationwide footprint and more than 600+ Security Officers, they provide unparalleled Security Services and Security Technology Solutions to commercial buildings, logistic centers, shopping malls, and more.
Their team of certified professional Security Officers and Supervisors are poised to safeguard their clients island-wide.
They will continue to grow and expand their business by maintaining their niche as a market leader in bringing value to clients as their preferred total security solutions partner.
Services:
Commercial Security Service
Residential Security Service
Logistic Centers Security Service
Retail Malls Security Service
Concierge Service
Security Technology
Data Centers
Fire Safety Manager
Temperature Screeners
Ad-hoc Events
Location: 2 Sims Close, #05-05, Gemini @ Sims, Singapore 387298
Contact: +65 6297 4020
Email: pguard@picoguards.com.sg
Website: https://www.picoguards.com.sg/
---
6. Kyowa Security Guard & General Services Pte Ltd
About:
Kyowa Security Singapore, one of the top-ranking agencies in terms of PLRD Grading has been in security business for the past 34 years. Its solid service track records have enabled the company to manage more than 100 security assignments spread all over Singapore. With service quality and reliability as the key thrust and focus of our service objective, they are confident that they are able to effectively partner their customers to meet any new security threats in the years ahead.
Currently, Kyowa has a total strength of over 300 Security Officers. Providing 24/7 hours Operation Centre to their clients. Majority of their clients are Japanese MNCs while the rests are US and European MNCs, and local M
Services:
Security (Protection & Guarding Services)
System Security (Alarm System, CCTV system, etc)
Cleaning Services
Location: 12 Tannery Road, #09-04, HB CENTER 1, Singapore 347722
Contact: T +65 6741 3368 | F +65 6741 7828
Website: http://www.kyowasecurity.com.sg/
---
7. Centurion Security Pte Ltd
About:
Centurion Security was founded as KS Security Agency by the late Captain Karam Singh in 1980.Having served the community as Centurion Security Management Services sole proprietorship for 40 years, the company incorporated into Centurion Security Ptd Ltd in 2020, to mark its 40th year anniversary and transition towards the next generation of leadership.Centurion Security now operates with a startup environment and culture, supported by the experience and expertise of industry pioneers, to drive innovation and develop core competencies to lead the company into a 21st century digital security industry in Singapore
Services:
Cyber Security Advisory
Application Penetration Testing
Network Architecture Review
System and Device Hardening
Wireless Penetration Testing
Location: 6001 Beach Rd, #18-01A GOLDEN MILE TOWER, Singapore 199589
Contact: +65 6339 7110
---
8. Focus Security Services Pte Ltd
About:
Focus Security Services is a Leading Security Company in Singapore known for it's Man-Machine Security Services, they guarantee immediate Cost Savings through their Hybrid Security Service by Integrating Manpower, Technology and Processes!
Mr Bill Chang who was formerly serving in the Singapore Police Force started Focus Security in 2002 with a Vision to transform the Security Industry in Singapore into a better one. In 2002, Focus Security was a Traditional Security Company in Singapore providing Security Manpower. In 2016, when the Progressive Wage Model was announced, they realized that they must leverage on Technology to reduce reliance on Security Manpower due to the rising cost which will not be sustainable for both the Security buyer and Agency.
As such, Focus Security Services worked closely with it's joint venture, Asiatact Singapore, a leading Software Technology Company and Jettact, a Manpower Recruitment Company to value add to their clients to provide the Best Security Manpower, Technology and Processes! Through the Intensive Research & Development carried out by Asiatact Singapore, Focus Security Services and Jettact, their Group Of Companies managed to come up with technologies to Reduce Manpower without affecting the Daily Security Operations.
Due to the huge investment funds required to purchase Technological Solutions, Focus Security Services realized that it will not be practical for the MCST to purchase these equipment's upfront. As such, Focus Security Services amortizes the cost of these equipment's through Manpower Reduction. This allows Security Buyers to save cost while enhancing its Security.
Services:
Condominium Security Services
Building Security Services
Guardless Solutions
Events Security Services
Retail, Boutique & Hotels Security Services
Security Patrol Services
Executive Protection Security Services
Location: 33 Ubi Avenue 3,#08-33 Vertex (Tower B) #08-33 Vertex Building 408868 Singapore
Contact: +65 6842 6898
Email: enquiry@focussecurity.com.sg
Website: https://focussecurity.com.sg/
---
9. Security & Risk Solutions Pte. Ltd.
About:
Security & Risk Solutions (SRS) has been providing high quality security services within and beyond Singapore since 2006.
In the past 12 years, SRS has grown from a local security agency into a complete security solutions provider beyond the shores of Singapore. Their client base consists of more than 50 individuals and corporations. Countries where they have a foothold, include Malaysia, Indonesia, Thailand, Philippines, Vietnam, Cambodia, Myanmar, China, Hong Kong, India, Australia and New Zealand.
With a team of highly trained security personnel, SRS has fulfilled the security needs of the Private, Governmental, Commercial & Industrial, Residential and Financial Technology sectors. They are also in full compliance with the Singapore Police Licensing & Regulatory Department (PLRD).
Services:
Facial Imaging & Recognition System Technology
Manned Guarding Solutions
Secured Logistics Solution
Executive Protection Services
Event Security Management
Logistics & Warehousing Services
Cybersecurity products for businesses
Corporate Risk Advisory
Niche Services (Emergency Extraction, Industrial Strike Management, Security Operation Centre)
Location: 2, Sims Close #06-07 GEMINI@SIMS Singapore 387298
Contact: T +65 6747 2832 | F +65 6747 3477
Website: https://security-risksolutions.com/
---
10. Rightmen Security Services Pte Ltd
About:
Rightmen Security Services started its operation in the year 2011. Throughout the years, they have gained valuable experience from a great diversity of clients. Additionally, their team of security staff comes from all walks of life. Their company is enriched by this vast experience pool and they seek to assimilate this knowledge into their company to further improve not only the workflow of the security team, but also the advancement of their security arrangement.
While they are constantly building on their experience in the industry, they have also adopted a great emphasis on a "People First" approach. What they have learnt from years in this industry is that prioritising the training as well as the welfare and benefits of their staff is pivotal in providing not only a highly efficient service but a highly satisfying service.
Services:
Provision of Security Personnel
Security Consultancy Services
Location: 10 Anson Road #34-02, International Plaza Singapore 079903
Contact: T +65 6429 0255 | F +65 6223 4505
Website: https://rightmen.com.sg/

---
Have an Article to Suggest?
Tropika Club is always looking for new and exciting content to feature in their magazine and they value the input of our readers. If you have any noteworthy content or articles that you believe would be a great addition to Tropika Club's magazine, we are open to suggestions and encourage you to reach out to us via email at admin@tropika.club. By doing so, Tropika Club values your expertise and knowledge in the matter and appreciates your willingness to help. We will review your recommendations and update our list accordingly
Meanwhile, Check Out Tropika Club's Ecosystem of Websites
Tropika Club Magazine – Tropika Club Magazine is a Singapore-based publication that features articles on a wide range of topics with a focus on local businesses and content for the region. The magazine emphasizes supporting local businesses through its #SupportLocal initiative, which includes coverage of everything from neighborhood hawker stalls to aesthetic clinics in town. In addition to highlighting local businesses, Tropika Club Magazine also covers a variety of local content, including beauty, lifestyle, places, eats, and what's on in Singapore and the Asia Pacific region.
Tropika Club Deals – Tropika Club Deals is a leading online deals and voucher shopping site in Singapore, offering amazing discounts on beauty, wellness, and fitness products and services. It's the perfect platform for customers who want to discover the best deals without having to commit to a specific appointment date and time. These deals are available at major beauty stores, facial salons, hair salons, and other brands in Singapore, with no minimum spend required. Choose from guaranteed discounted deals in the categories of hairstyling, hair removal, facial & aesthetics, body slimming, brows & lashes, nails & makeup, massage & spa or fitness & wellness. Tropika Club Deals is also ideal for customers who want to buy vouchers as gifts or to use for the future. So whether you're looking to save money on your next haircut or want to treat yourself to a relaxing massage, Tropika Club Deals has got you covered with the best voucher and coupon deals in Singapore!