Top 10 Best Hair Removal Services in Eastern Singapore
Do you want to get rid of your unwanted hair permanently? You are on the right channel. If you're looking for the best hair removal services in Eastern Singapore, you've come to the right place. In this article, we'll be discussing the top 10 best hair removal services in the area. We'll be taking a look at what each service has to offer, as well as their prices. So without further ado, let's get started. The Tropika Club Team has rounded up the Top 10 Hair Removal salons in the East region of Singapore (This includes Bedok, Tampines, Changi Business Park & Upper Changi areas) that will help you to solve your problem. Read on to find out more.
---
---
#1 Wellaholic (Kovan)
Introduction: Wellaholic is an established beauty chain in Singapore, with eight locations conveniently located close to major MRT stations. With its award-winning hair removal treatment, Wellaholic uses the patent Super Hair Removal (SHR) technology which permanently targets and destroys the hair follicles using low, intense energy pulses. They are famous for their Unlimited SHR plans, which allows the customers treatments on unlimited body parts at an affordable monthly pricing. For customers that require shaving and post-treatment whitening or hydration, Wellaholic also offers WellaSmooth, an all-inclusive hair removal regime that includes unlimited shaving, hair removal treatments and post-treatment therapy. Besides hair removal treatments, Wellaholic also offer technology facials, body slimming treatments such as WellaFreeze Fat Freeze, hair regrowth treatments and teeth whitening treatments.
Details: Wellaholic publishes their price list online, though you can conveniently book via Tropika Club and get your member reward points. After booking for a treatment, you will start off with a free consultation with the therapist where she will check with you on your hair removal objectives. The treatment itself will take between 15 minutes for Underarms hair removal to as long as 120 minutes for a full body hair removal including Brazilian. If you require more time, you can always book another treatment for another day without the need to pay anything additional.
Check them out at:
Seven outlets across Singapore. Details here.
Hotline: +65 81811814
Live Chat (24 hour customer chat line)
---
#2 Journey Beauty Brow Work
Introduction: Journey Beauty Brow Work, located conveniently in Tampines New Town. It is dedicated to restoring healthy skin for people who desire to look good. They also provide skin care solutions to their numerous customers with skin problems effectively. This is through professional consultations and customised treatment solutions. Journey Beauty also specialises in eyelash extensions, eyebrow embroidery and eyeliner embroidery. They attempt to make the most of your experience and provide an individual solution for you. Journey Beauty is one of the top ranking hair removal salons in the East of Singapore.
The Treatment: Journey Beauty Brow Work are offering OPT hair removal to their customer. This is the newest technology as it is safe and painless treatment ever. Generally, this treatment needs 3-5 times to achieve the best results. The melanin in the hair follicle will absorb the laser, and the laser will target the hair follicles.
Check them out at:
Location: Tampines Street 91, Blk 915, Singapore 520915
Hotline: +65 9096 7798
---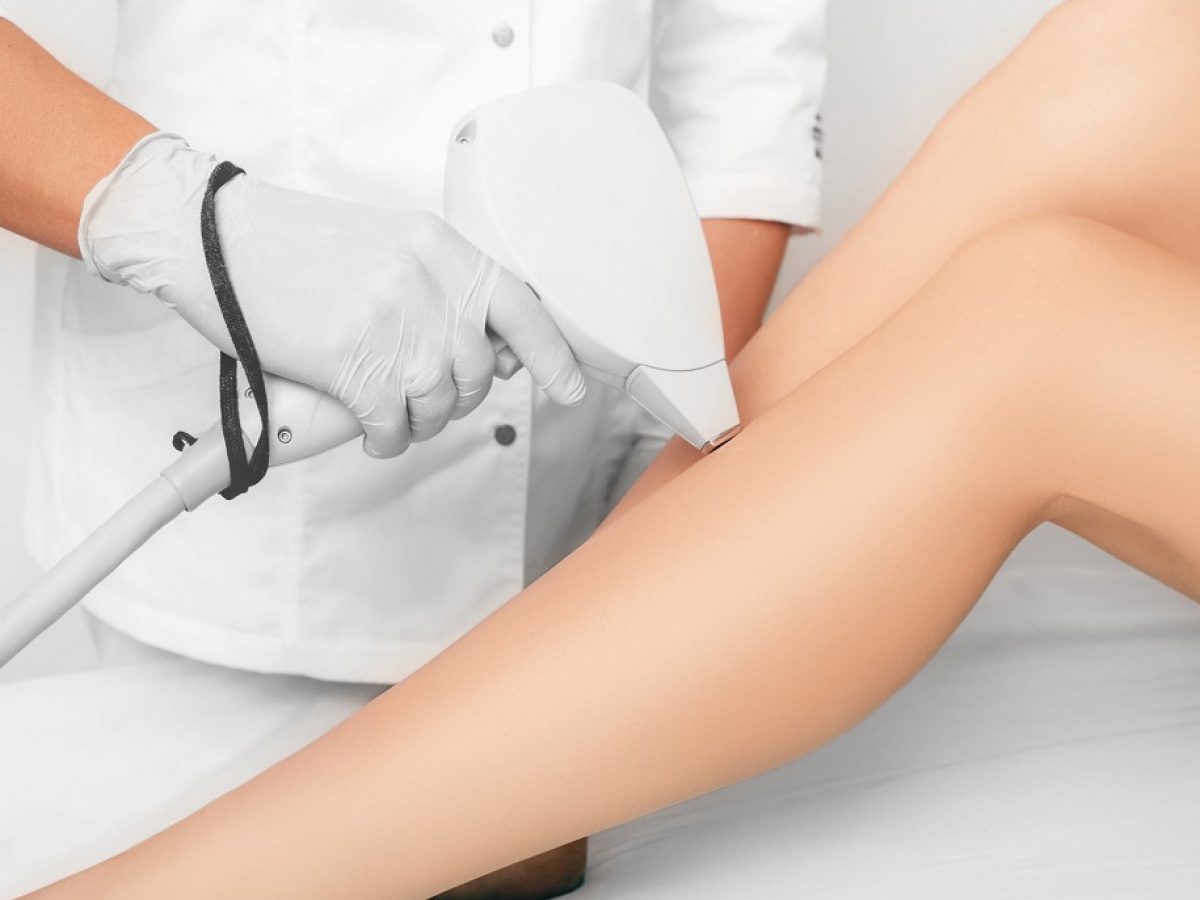 #3 Liquid Skin
Introduction: Established since Year 2000, strives to provide its customers with latest development in the field of skin care and hair treatment. LiquidSkin believes in sustainable development of the planet and where possible we try to use products and practices that are more environmentally friendly and reduce wastage. LiquidSkin products are tested before introducing these to their clientele. This ensures optimal results for their deserving clients. Extra care is taken to ensure that LiquidSkin products are gentle and suitable for sensitive skin and delivered in the most professional way by qualified and experienced therapists.They believe in fulfilling the beauty needs of modern women keeping in mind the environment-friendly standards. They aim to provide quality services and customer satisfaction above all.
The Treatment: LiquidSkin salon provide all kinds of waxing services for different parts of your body.Professional beauticians who are experts in their respective areas and provide you with the best grooming experience. Waxing is the process of hair removal from the root by using a covering of a sticky substance, such as wax, to adhere to body hair, and then removing this covering and pulling out the hair from the follicle. New hair will not grow back in the previously waxed area for four to six weeks, although some people will start to see regrowth in only a week due to some of their hair being on a different human hair growth cycle. Bikini Line WaxingBrazilian WaxingEyebrow WaxingFull Body
Check them out at:
---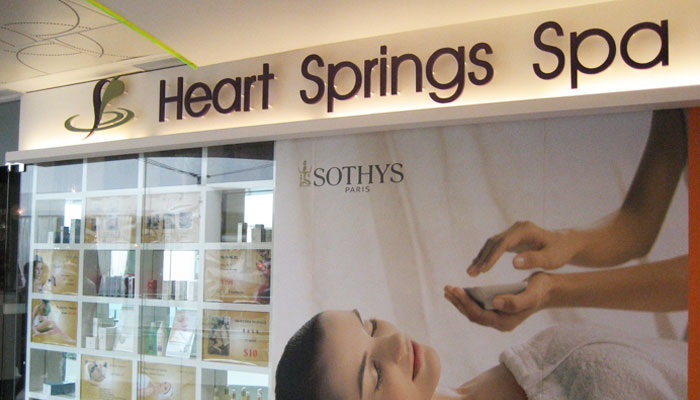 #4 Heart Springs Spa – Tampines
Introduction: Established in 2002, Heart Springs Spa is a luxurious yet affordable spa with themed ambience to whisk their customers away to their oasis staying away from the hustles and bustles of modern life. They are located amongst the heartlands so that their top-notch service is easily available to you who deserve that breather. They also cater to families, working executives, athletes, students and the elderly.
The Treatment: Heart Spring Spa provides a wide range of treatments for your face, hair and body with the focus on customer care. They provide services such as body massage, facial treatment to make you relax and suit your specific needs and preferences to make sure you are happy and satisfied with the end result. This salon is best known for their spa and massage services, but also offers IPL hair removal service
Check them out at:
---
---
#5 Sensuous Beauty
Introduction: With its convenient location at the Bedok commercial hub, Sensuous beauty promises a distinctive beauty experience. Enter their cosy and luxurious premises and pamper yourself. You deserve the tranquil oasis of energy and vitality. They'll take you through a rejuvenating journey to make you feel youthful and beautiful.
The Treatment: PTF – IPL Hair Removal: PTF hair removal is a safe, effective and commonly used treatment, providing optimal results in the removal of unwanted hair in all areas. PTF Light works by selectively damaging actively growing hair follicles and causing their death.
While the skin may appear slightly red after treatment but this disappears almost immediately. And there are rarely any side effects. PTF IPL hair removal is a non-invasive treatment. Hair growth is minimised after a few treatments.
Check them out at:
---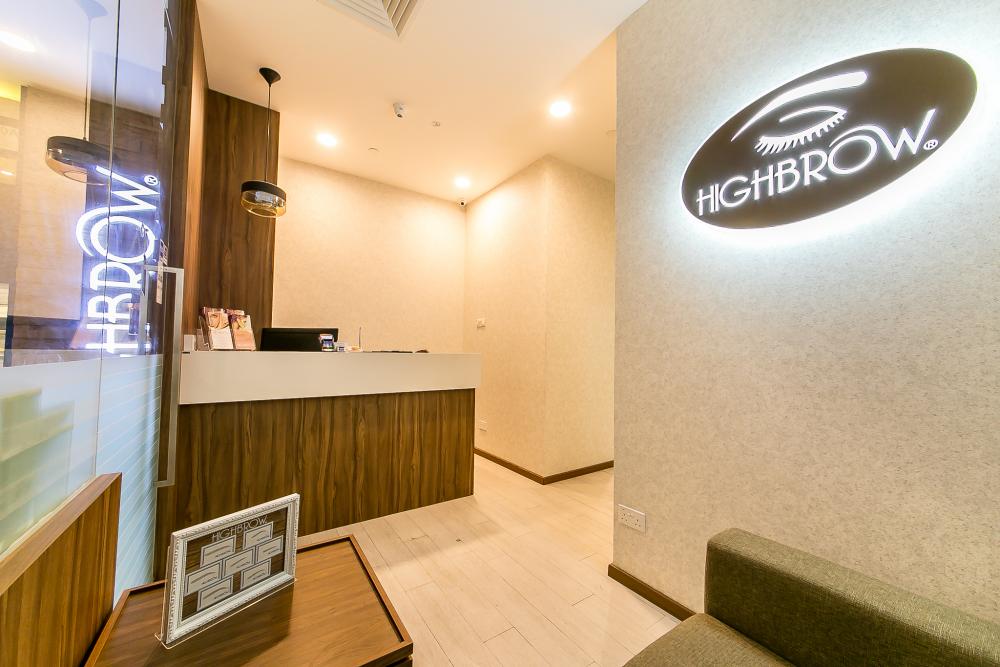 #6 Highbrow – Parkway Parade
Introduction: The literal meaning of 'Highbrow' is that of something which is 'highly intelligent and highly cultured'. With this, HighBrow aptly conveys a feeling of the people who will be drawn to their services and the establishment they provide.
HighBrow epitomizes the total customer experience that befits the clientele it wants to attract as well as the leading and trusted brand that it will create in the industry.
The Treatment:
Waxing (Extra Strong)- Strong yet gentle wax made from rosin glides into the hairs and onto the skin giving the firm grip and a clean lift to remove all hair.
Waxing (Extra Smooth)- The lanolin in the wax protects the skin after the lift-off, leaving the skin supple and smooth.
Waxing (Extra Soft)- With our professional waxing product, the re-growth is softer and finer, usually between 4 – 6 weeks.
Check them out at:
---
#7 Spa Aperial Beauty Hair and Nail (Marine Terrace)
Introduction: Spa Aperial ,their vision is becoming a strong brand that promises quality, customer satisfaction and a one-stop holistic approach to provide beauty and health care for their client. Their Mission is leading a positive and innovative culture, they aim to create lifelong relationships with their client and help to achieve any single client desire. Spa Aperial believes in using the best combination of products, services, customer care and latest cutting-edge Germany Hi-Tech Beauty equipment technology. They offer exceptional Body Waxing and Hair Removal Treatment services and pride themselves to provide you to fulfill a complete Wellness Treatment to achieve the results you desire.
The Treatment: Their signature Elight Permanent Hair Removal Treatment is the next level of technology that combines the advantages of IPL and RF. Through RF they have a much higher possibility to remove light grey and red hair permanently, which is not possible by IPL technology. Another alternative which customers could choose to remove their hair will be waxing. Their waxing brands use only the finest resins, natural ingredients and aromatherapy oils, which delivers superior performance, removing stubborn hair as short as 1mm. They offer many choices of waxes, complemented by pre and post waxing lotions, retail homecare products and accessories, allowing the right combination to be tailored for total customer satisfaction. The various waxing services include areas such as Upper Lips, Under Arm, Full Arms and Full Legs.
Check them out at:
---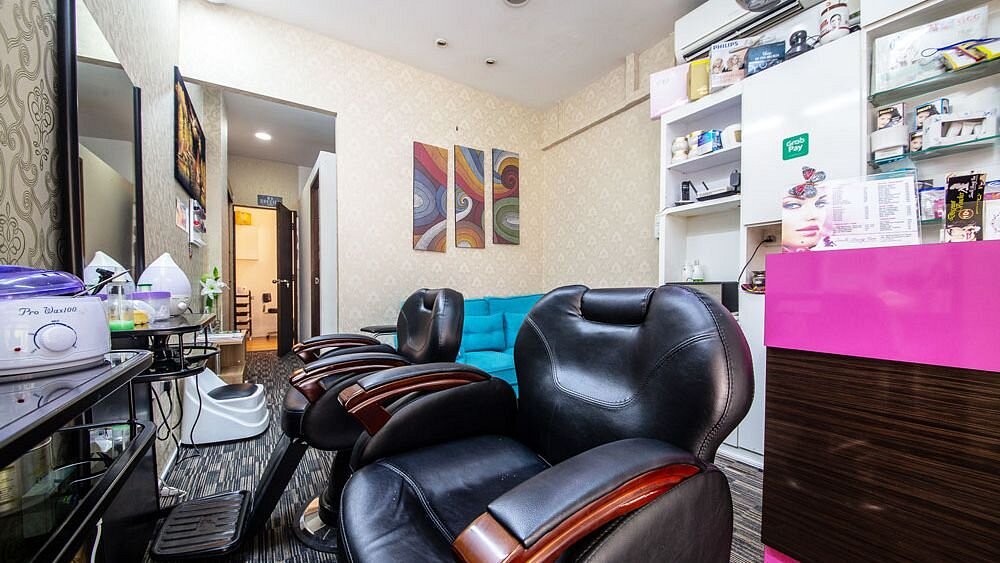 #8 Tanubhi Beauty Care
Introduction: They are into Beauty care business for last 12 years now. They were running their parlor in New Delhi before they came down to Singapore around 6 years back. They have served many clients and have taken up assignments for India bridal make-ups. One thing they can ensure you that you will receive best service and you will be satisfied with their professional and quality service. They have brought in the concept of integrated beauty service which is combination of both Indian and western beauty style and patterns. Give them a chance to show their skills and they guarantee that you do not have to look for anywhere else.
The Treatment: They use typical wax for hair removal
Check them out at:
---
---
#9 Beauty Matters
Introduction: Since 2013, they've been committed to placing the needs of their customers at the forefront of their service. At Beauty Matters, they believe that nothing comes before your satisfaction. By providing quality products and services that guarantee striking results, they've strived to exceed our customers' expectations and have. Their staff offers personalized attention and care for all of your beauty related needs.
The Treatment: Experience their commitment to hygiene, quality, speed and safety in their hair removal services. They use superior hard wax from Italy & Australia, garnering acclaim from their customers. Titanium Dioxide Wax and Pre Wax Lotion is also used to reduce pain. And there's free gel smoothing cream for extra comfort too.
Check them out at:
---
#10 Estetica Beauty (Marine Parade)
Introduction: Estetica Beauty is a pioneer in beauty cosmetic research- they bring the best cosmetic beauty technology to Singapore from all over the world. From facial treatments to skincare, they have everything you need for your beauty needs. Building active collaborations with world-class scientists and medical institutions, and featuring the only joint laboratory with Singapore's world-renowned A*STAR research institutes, delve into the science behind true beauty.
The Treatment: Intense Pulsed Light (IPL) technology detects the contrast between the hair follicle and the skin. Then, it strikes the hair shaft or the bulb (root) of the hair. Light is converted to heat energy, destroying the bulb, most of the hair shaft and the entire hair follicle. This technology is completely safe with no downtime and is ideal even for sensitive skin. It also works very well on fine and thin hair and treats ingrown hair problems.
Check them out at:
---
INTERESTED TO BE FEATURED ON THIS LIST?
If you are interested to be featured in Tropika Club's top picks, do write to us via our email. Tropika Club will do a comprehensive review of your treatments and customer journey as part of our verification and validation process.
---
Tropika Club Magazine – Tropika Club Magazine crafts articles on all things Singapore, but with a greater emphasis on local businesses based on our #SupportLocalSG initiative. We check out and feature local businesses of all categories, ranging from your neighbourhood hawker stalls to the aesthetic clinics in town. We also cover local content ranging from beauty, lifestyle, places, eats and what's on in SIngapore. Our Top 10 rankings include local food and service establishments based in different regions in Singapore.
Tropika Club Deals – Search for the best voucher and coupon deals. Tropika Club Deals is ideal for customers who want to discover the best deals without having to commit to a specific appointment date and time. Choose from guaranteed discounted deals in the categories of hairstyling, hair removal, facial & aesthetics, body slimming, brows & lashes, nails & makeup, massage & spa or fitness & wellness. Customers can also buy vouchers as gifts or to use for the future.