Top 10 Best Hair Removal Services in South West of Singapore
Get Permanent Hair Removal At Top 10 Best Hair Removal Salons in South-West Singapore
Considering getting all those annoying hairs removed? Looking for a one-stop solution that could solve this concern? Fret not. You have come to the right place as we collate the list of Singapore's Top 10 hair removal salon in South-West Singapore. As you're looking through the list, The Tropika Club Team has rounded up the Top 10 Hair Removal salons in South-West Singapore (this includes Holland Village, Tiong Bahru, Bukit Timah and Harbourfront) that will help you to address your concern. Read on to find out more.
---
#1 Wellaholic (Farrer Road)
Introduction: Wellaholic is an established beauty chain in Singapore, with eight locations conveniently located close to major MRT stations. With its award-winning hair removal treatment, Wellaholic uses the patent Super Hair Removal (SHR) technology which permanently targets and destroys the hair follicles using low, intense energy pulses. They are famous for their Unlimited SHR plans, which allows the customers treatments on unlimited body parts at an affordable monthly pricing. For customers that require shaving and post-treatment whitening or hydration, Wellaholic also offers WellaSmooth, an all-inclusive hair removal regime that includes unlimited shaving, hair removal treatments and post-treatment therapy. Besides hair removal treatments, Wellaholic also offer technology facials, body slimming treatments such as WellaFreeze Fat Freeze, hair regrowth treatments and teeth whitening treatments.
Wellaholic (Farrer Road) comes equipped with 3 treatment rooms, and is merely 3 minutes walk from Farrer Road MRT station. This is especially convenient for customers who live near the East-West Line, Downtown Line and Circile Line in the Queenstown, Commonwealth, Bukit Timah, Bukit Gombak, Choa Chu Kang as well as Thomson and Bishan areas.
Details: Wellaholic publishes their price list online, though you can conveniently book via Tropika Club and get your member reward points. After booking for a treatment, you will start off with a free consultation with the therapist where she will check with you on your hair removal objectives. The treatment itself will take between 15 minutes for Underarms hair removal to as long as 120 minutes for a full body hair removal including Brazilian. If you require more time, you can always book another treatment for another day without the need to pay anything additional.
Check them out at:
Multiple outlets across Singapore. Details here.
Hotline: +65 81811814
Live Chat (24 hour customer chat line)
---
#2 Skosk Beautique
Introduction: Skosk Beautique was started by a passionate lady who loves helping herself, and others around her to look beautiful and confident. She started her passion in the beauty and spa profession in 2004. She believes that an image can convey an impression of where one has been, and the type of personality one carries.
That became a starting ground for her continuing education in the beauty and spa profession.
Details: This one-stop 'beautique' provides all beauty services like mani-pedi, facial, waxing, lash and brow grooming, threading, embroidery and makeup services.
Check them out at:
---
#3 EX Beauty (Tiong Bahru)
Introduction: EX beauty is dedicated to professional beauty services using the latest technology and methodology in the beauty industry. Their beauty salon is staff with veterans from the beauty industry with more than 10 years of working experience in various high profile beauty brands. All of their staff are equipped with recognize professional qualifications in the industry. They are committed to upgrade themselves consistently and professionally in their specialized field to bring the best services to their customer.
The Treatment: Embark on a waxing journey with Ex Beauty that helps to get rid of your hair concern. Each session last between 10-30mins depending on the body parts.
Check them out at:
---
#4 Le Posh Wellness
Introduction: Le Posh Wellness is equipped with modern and advanced technology available in the market. They offer the highest-level customer care undergoing their services with unparalleled results – all brought to you by qualified and trained beauty experts. With many years of professional experience in this industry, they believe that they are locally one of the well-reputed beauty salons. Hence, they would never stop looking for better ways to provide their customers with the best and most advanced beauty care solutions in order to provide ultimate satisfaction to their customers.
The Treatment: They offer quality waxing services using their in-house wax to remove unwanted hair, leaving your skin absolutely smooth and free of hair. These are the services provided by them –
Jawline Waxing
Half Leg Waxing
Full Leg Waxing
Underarm Waxing
Bikini Line Waxing
Brazilian Waxing
Check them out at:
---
#5 The Chelsea Clinic
Introduction:
Established in 1999, The Chelsea Clinic, is one of Singapore's largest group of Aesthetic/ Wellness Clinics. Founded by Dr Ewen Chee Yew Wen, they focus on the holistic approach to a person's well-being, through medical aesthetics and personalized health care. They were even awarded the Singapore Quality Brands 2013 / 2014; a testament to their commitment to excellence.
Their mission is to provide safe, effective and affordable treatments to our clients without compromising on the quality of our work.
The Treatment: The Chelsea Clinic uses the Hyperion long pulse Nd-YAG laser. The laser emits at 1064nm wavelength, which is a safe wavelength for treating any skin colour. Laser is suitable for all skin colours while IPL hair removal cannot be used on dark skin tones.
Long-term hair removal can be achieved with IPL or laser treatments to destroy hair follicles and prevent hair regrowth. In other words, hair is permanently destroyed at its roots. If the hair follicle is damaged, the hair will grow at a slower pace and the resulting hair will also be thinner, resulting in skin that has sparse, fine hair.
Check them out at:
---
#6 De Natural Beauty
Introduction: Located just a short walk from Tiong Bahru MRT, skilled aestheticians and therapists utilise their talents through performing beautifying treatments within and around the Jalan Bukit Ho Swee area. At De Natural Beauty, they are always dedicated to provide the best service experience to their customer.
The Treatment: Their waxing services include a 3-in-1 that covers full legs, full arms and underarms. They do offer a-la-carte waxing treatment (price varies from SGD 10 – SGD 68) or Intense Pulse Light (IPL) – price is concluded by the duration of the treatment.
Check them out at:
Location: 34 Jln Bukit Ho Swee, #01-852, Singapore 160034
Hotline: +65 8263 0789
---
---
#7 Cecilia Westberry Beauty Spa
Introduction: Mrs Cecilia Westberry has run her beauty salon out of a cosy two-storey space at Holland Close for the past six years, armedwWith decades of experience in the beauty industry. Her storefront was recently expanded to include haircare services – making Cecilia Westberry an all-in-one location for you to experience a truly regal pamper session from top to toe.
You get to revel in products that are crème de la crème too. She swears by top-notch skincare brands Biologique Recherche and Barbor, of which are main staples in her beauty treatments.
The Treatment: SharpLight IPL is a powerful and effective way to permanently remove undesired hair on the face or body. It is also useful for wrinkle reduction, as well as treating a myriad of conditions such as vascular lesions, epidermal pigmented lesions, photodamage, leg veins and acne vulgaris.
Check them out at:
---
#8 Sylvia's Secret
Introduction: Started in 2004 by a passionate beauty professional, the salon has grown from strength to strength over the years and also gathered service excellence awards and tremendously positive customer and media response over the last 16 years. They are specialized in Brazilian hair removal and full body hair removal. Through hard work, dedication, and diligence, as well as the expertise of their qualified therapists, Sylvia's Secrets is able to introduce a wide range of beauty services using well-known brands like GUINOT, FILORGA and JYUNKA. They give personalized services, tailoring to their loyal client's basic needs, and giving them outstanding results.
The Treatment: Let their experienced therapist show you how Brazilian Waxing can be done smoothly without much pain and agony. While a standard bikini wax will leave a modest amount of hair on your mons pubis, a Brazilian bikini wax will leave you entirely bare from front to back.
Check them out at:
Location: 170 Upper Bukit Timah Road, #04-41, Bukit Timah Shopping Centre, Singapore 588179
Hotline: +65 6465 5338
Website: https://www.sylviassecrets.sg/
---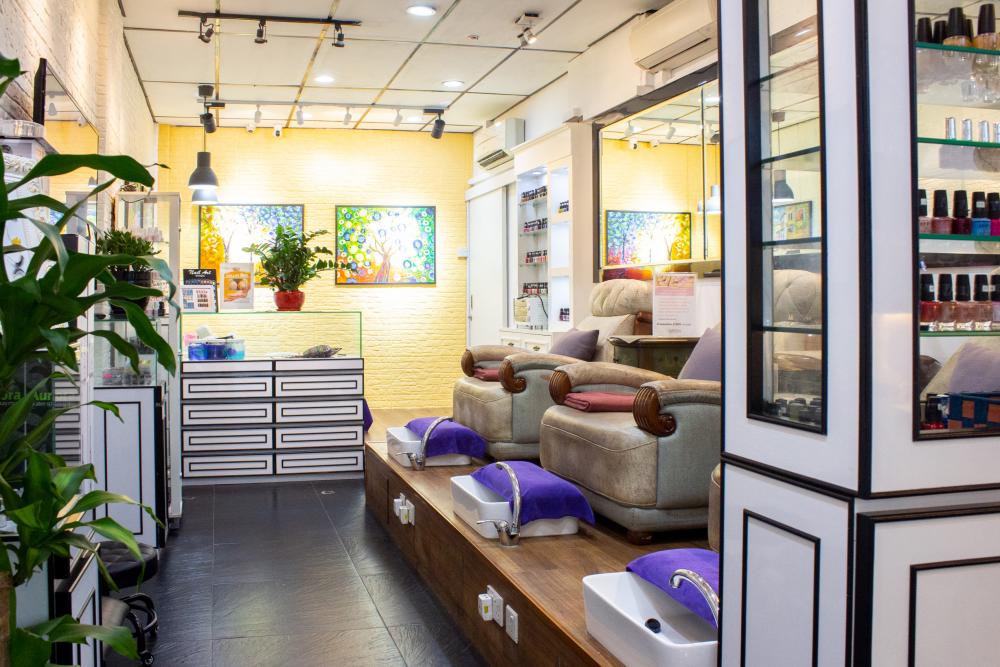 #9 Green Beauty Solutions
Introduction: Founded by Salon Director Tammy Wei in 2009, Green Beauty Solutions has been providing quality beauty treatments and products to many satisfied clients. Located at the heart of Clementi Central, Green Beauty Solutions is a cozy haven for your complete rejuvenation. Their wide range of beauty services includes EPL permanent and waxing hair removal.
The Treatment: What is the point of having silky smooth skin when you can flaunt it? They understand the needs of every client and thus have both temporary and permanent hair removal solutions that are effective and affordable. Get ready to wear your back-baring dress and vivacious bikini by visiting them for a non-obligatory consultation today. Enjoy your first trial hair removal from $28.
Check them out at:
---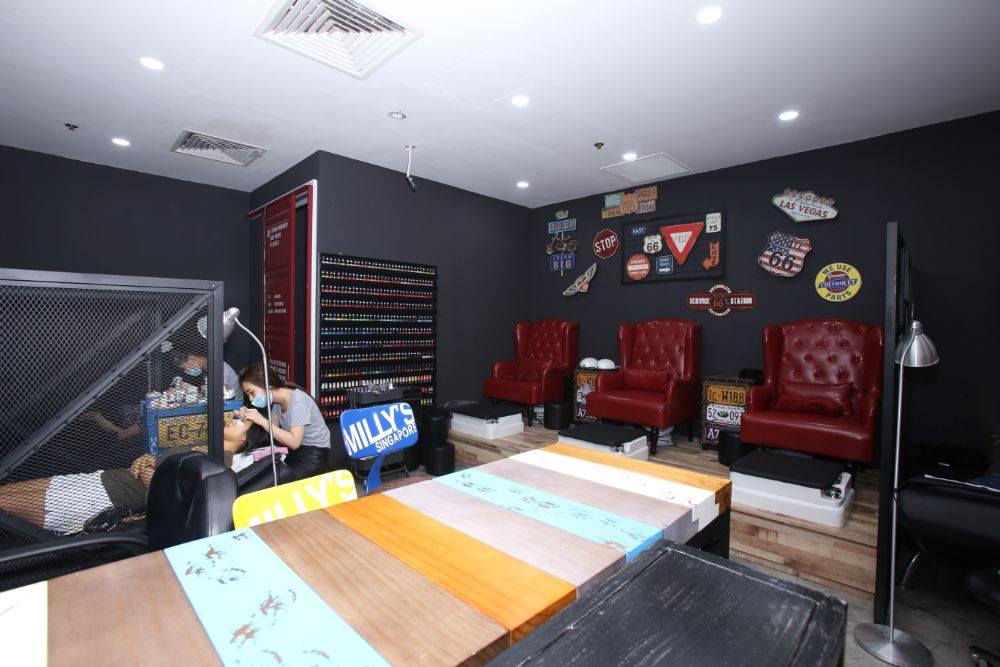 #10 Milly's
Introduction: Milly's was first established in 2008 at Far East Plaza as a pioneer beauty salon. Fast forward, Milly's currently provides a comprehensive range of beauty services with outlets located strategically across the island. Their range of beauty services has expanded to include Eyelash Extensions, Eyebrow Embroidery, Eyeliner Embroidery, Manicure & Pedicure and Body Hair Removal.
The Treatment: At Milly's, they only use in-house wax, which is applied warmly, then removed gently, leaving the skin absolutely smooth. This refined waxing technique is comfortable and result-oriented. They encourage the use of their waxing after-care products. Specially formulated, their products are infused with the goodness and benefits of natural ingredients that will help to keep your sweet spot in great condition.
Check them out at:
Location: 50 Jurong Gateway Road, #04-07/08, JEM, Singapore 608549
Hotline: +65 6734 6216 / +65 8383 5395
Website: https://www.millys.com.sg/
---
INTERESTED TO BE FEATURED ON THIS LIST?
If you are interested to be featured in Tropika Club's top picks, do write to us via our email. Tropika Club will do a comprehensive review of your treatments and customer journey as part of our verification and validation process.
Tropika Club Magazine – Tropika Club Magazine crafts articles on all things Singapore, but with a greater emphasis on local businesses based on our #SupportLocalSG initiative. We check out and feature local businesses of all categories, ranging from your neighbourhood hawker stalls to the aesthetic clinics in town. We also cover local content ranging from beauty, lifestyle, places, eats and what's on in SIngapore. Our Top 10 rankings include local food and service establishments based in different regions in Singapore.
Tropika Club Deals – Search for the best voucher and coupon deals. Tropika Club Deals is ideal for customers who want to discover the best deals without having to commit to a specific appointment date and time. Choose from guaranteed discounted deals in the categories of hairstyling, hair removal, facial & aesthetics, body slimming, brows & lashes, nails & makeup, massage & spa or fitness & wellness. Customers can also buy vouchers as gifts or to use for the future.