Top 12 Best 3D Graphic Studios in Singapore
Let the Best 3D Graphic Studios in Singapore create new worlds to explore for you. Get a 3D animation studio to help you fulfil your marketing needs. With the power of visual effects, their creative team of animators and graphic designers can also help you bring your product design to life. They can work with anyone from architecture firms to marketing content companies.
---
1. 8 Yolk Design Studio
Introduction:
18 Yolk Studio is established in 2007 by a group of highly professional 3D Visualization Artists, inspired to bring a new 3D visualization experience to their clients. They consist of a Creative Collection with diverse background in architecture, graphic design and 3D modeling + animation.
Services:
They provide a range of 3D visualization services
3d Architectural Perspectives
Architectural Animations
Interior Perspectives
Real Estate Marketing Rendering
Website Creation
Search Engine Marketing (SEM)
Technical Training (Corporate)
Location: 465 Crawford Lane #02-22 Singapore 190465
Contact: +65 6341 5848
Email: enquiry@8yolkstudio,com
Website: http://www.8yolkstudio.com/
Introduction: They believe everything with a beginning has an end. And every end is an opportunity to rise again. Stronger, better and with a passion that burns even brighter than before.
Awards & Features:
Excellence under Commercials, Use of Graphics and Animation Categories
Best in Show under Video, Motion Graphics Category
Silver under Video, Motion Graphics Category
Nominated under General Video, Animation Category
Honoree under Branded Entertainment Video, Animation Category
Location: 5022 Ang Mo Kio Industrial Park II, #04-27, Singapore 569525
Email: hello@wearegenesis.tv
Website: https://wearegenesis.tv/
---
3. CraveFX – 2D/3D Animation Video Company in Singapore
Introduction:
At CraveFX, they are a fully fledged animation, motion graphics and visual effects studio in Singapore capable of carrying your project from concept all the way through to final render. They strive to push creativity and technology to the limit, with revolutionary graphics solutions that transcend expectations and break with tradition.
Services:
Virtual Reality
2D & 3D Animations
Infographics
Interactive Video
Motion Graphics
Visual Effects
Augmented Reality
Contact: +65 6909 6089
Email: hello@cravefx.com
Website: https://cravefx.com/
---
4. Gram
Introduction:
In 2014, an overzealous employee made a suggestion to create an animated explainer video for his company, thus sparking a passion that became Gram. Since the humble beginnings , Gram has evolved to be an expert in the video productions industry, with a team of like-minded enthusiasts and professionals at this helm.
Video Types:
2D Animation & 3D Animation
Video Production
Motion Graphics
Live Stream Video
Location: 73 Ayer Rajah Crescent, #01-05 Singapore, 139951
Contact: +65 9878 4339
Email: contact@gramvideos.com
Website: https://gramvideos.com/
---
5. Masonry Studios
Introduction:
Masonry Studios is a 3D Animation and Motion Design studio based in Singapore. We communicate and materialize ideas, through a cohesive mix of visual and audio work. They work together with forward-looking clients to create effective visual narratives for the story behind their products, services or company.
Services:
3D ANIMATION & MOTION DESIGN
BRANDING
VISUAL EFFECTS
SOUND AND MUSIC
Location: 81 Ubi Avenue 4, UB.One #05-09, Singapore 408830
Email: jobs@masonry-studios.com
Website: https://masonry-studios.com/
---
---
6. Superpixel
Introduction:
They bring your vision and dreams to life. Believing strongly in the power of collaboration, every great work starts with a great relationship with their client as their collaborator. Their work traverses all different mediums and platforms to serve your practical needs, creating the freshest relevant output to stand out from the crowd.
Services:
Infographics and Explainers
Corporate Video
Broadcast Design
3D Visualizations
Brand Video
Location: 114 Lavender Street, CT Hub 2, #05-78, Singapore 338729
Contact: +65 6386 2343
Email: info@superpixel.sg
Website: https://www.superpixel.sg/
---
7. editlounge
Introduction:
Surround yourself with the best talent in Singapore and shine. That's what they do and that's what they offer you. Their team goes through a strict creative selection process and all have experience on award-winning shows.
Services: Motion graphics is a powerful tool to tell your story. It's wildly creative and puts you in total control. It's super cost effective and a very popular option for video marketing.
White Board Animation
Kinetic Typography
Bespoke Designs
Infographics
Environment Building
Location: 120 Lower Delta Road #15-06 Cendex Centre, 169208
Contact: +65 6254 6428
Email: create@editlounge.com
Website: https://editlounge.com/
8. Artzee Animations
Introduction:
Artzee Animation is a Creative studio providing Animation & Video production services based in Singapore. Since 2013, Artzee has been partnering with numerous businesses and telling their stories visually. They create unique contents and fill the create void for clients. They are a talented pool of artists working/collaborating with their clients directly to get their Messages out. With a global network of Motiongraphic artists, Animators, Voice actors, Videographers and Musicians who collaborate on regular basis, Artzee provide top-notch contents.
Services:
2D/3D Animation
Motion Graphics Singapore
Corporate Video Production
Video Production Studio Singapore
Location: 22 Sin Ming Lane #06-76 Midview City Singapore 573969
Contact: +65 9185 7674
Email: info@artzee.sg
Website: https://artzee.sg/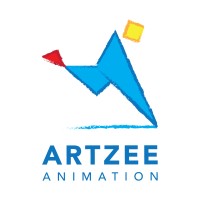 ---
9. Mediafreaks
Introduction:
Since 2005, Mediafreaks has been producing top quality medical animation videos for clients like Pfizer, Merck, Wyeth, Mundipharma and more. They are not just animators. They are storytellers. Mediafreaks understand the importance of studying each concept carefully so they can produce not just beautiful medical animations but accurate ones. This is what sets Mediafreaks apart.
Services:
3D Medical Animation
Documentary Animation
Animated TVC
Cartoons
Infomercials
Location: 292A Upper Thomson Road, Singapore 574406
Contact: +65 6323 3186
Email: info@media-freaks.com
Website: https://www.media-freaks.com/
10. Voodo Visual
Introduction:
Voodoo Visual is the premier animation and interactive development studio in Singapore. Founded in 2016, they have built their business on doing the work they love with people who share their passion. Design-driven and innovative, Voodoo Visual specialize in producing narrative driven stories paired with complex visuals. Known for partnering with the world's most influential brands, they bring their clients' vision to life.
Services:
3D Animation Short Film
Augmented Reality/ Virtual Reality
Backdrop Visual & Website Game
Explanation and Campaign Video
TVC
Assorted 3D Works
Location: 81 Ayer Rajah Crescent #02-51 Singapore 139967
Contact: +65 9795 2667 / +65 9797 8967
Email: hello@voodoo-visual.com
Website: https://voodoo-visual.com/
---
11. Omens Studios
Introduction:
Omens Studios is an award-winning animation studio built for the digital age. They create fun characters and engaging stories that resonate with kids of all ages. Omens Studios believe in working together to create a fun work environment and culture for storytellers, artists and technologists to create world-class content and brands for their fans across the globe.
Services:
Animated Series
Short Films
Service Work
Visual Effects
Location: 1003 Bukit Merah Central #03-01 INNO Centre Singapore 159836
Contact: +65 6817 0528
Website: http://www.omens-studios.com/
---
12. One Animation
Introduction:
One Animation is an award-winning 3D animation studio, world-class content producer, digital influencer and distribution company. Their content is broadcast in over 180 countries worldwide. One Animation is officially recognized by YouTube as a digital influencer: Their Oddbods show alone has a staggering 23 BN views across our digital platforms and 19 M subscribers on YouTube! Their management team has held senior-level production and commercial roles at leading studios, including Disney, Cartoon Network, SONY and Warner Bros. whilst their production team has worked on several box office hits, including: Harry Potter, Tomb Raider and Armageddon.
Services:
3D Animation
Content Producer
Location: 305 Alexandra Road Vantage Automotive Centre #05-05 Singapore 159942
Contact: +65 6273 1785
Email: info@oneanimation.com
Website: http://oneanimation.com/
---
Have a Place to Recommend?
We need your help! Do you know any other noteworthy places that deserves to be added to this list? If so, do write to us via our email at admin@tropika.club. Tropika Club will do a review of your recommendations and update the list accordingly.
---
Meanwhile, check out Tropika Club's Ecosystem of Websites
Tropika Club Magazine – Tropika Club Magazine crafts articles on all things Singapore, but with a greater emphasis on local businesses based on our #SupportLocalSG initiative. We check out and feature local businesses of all categories, ranging from your neighbourhood hawker stalls to the aesthetic clinics in town. We also cover local content ranging from beauty, lifestyle, places, eats and what's on in SIngapore. Our Top 10 rankings include local food and service establishments based in different regions in Singapore.
Tropika Club Deals – Search for the best voucher and coupon deals. Tropika Club Deals is ideal for customers who want to discover the best deals without having to commit to a specific appointment date and time. Choose from guaranteed discounted deals in the categories of hairstyling, hair removal, facial & aesthetics, body slimming, brows & lashes, nails & makeup, massage & spa or fitness & wellness. Customers can also buy vouchers as gifts or to use for the future.